Night Paddle Tour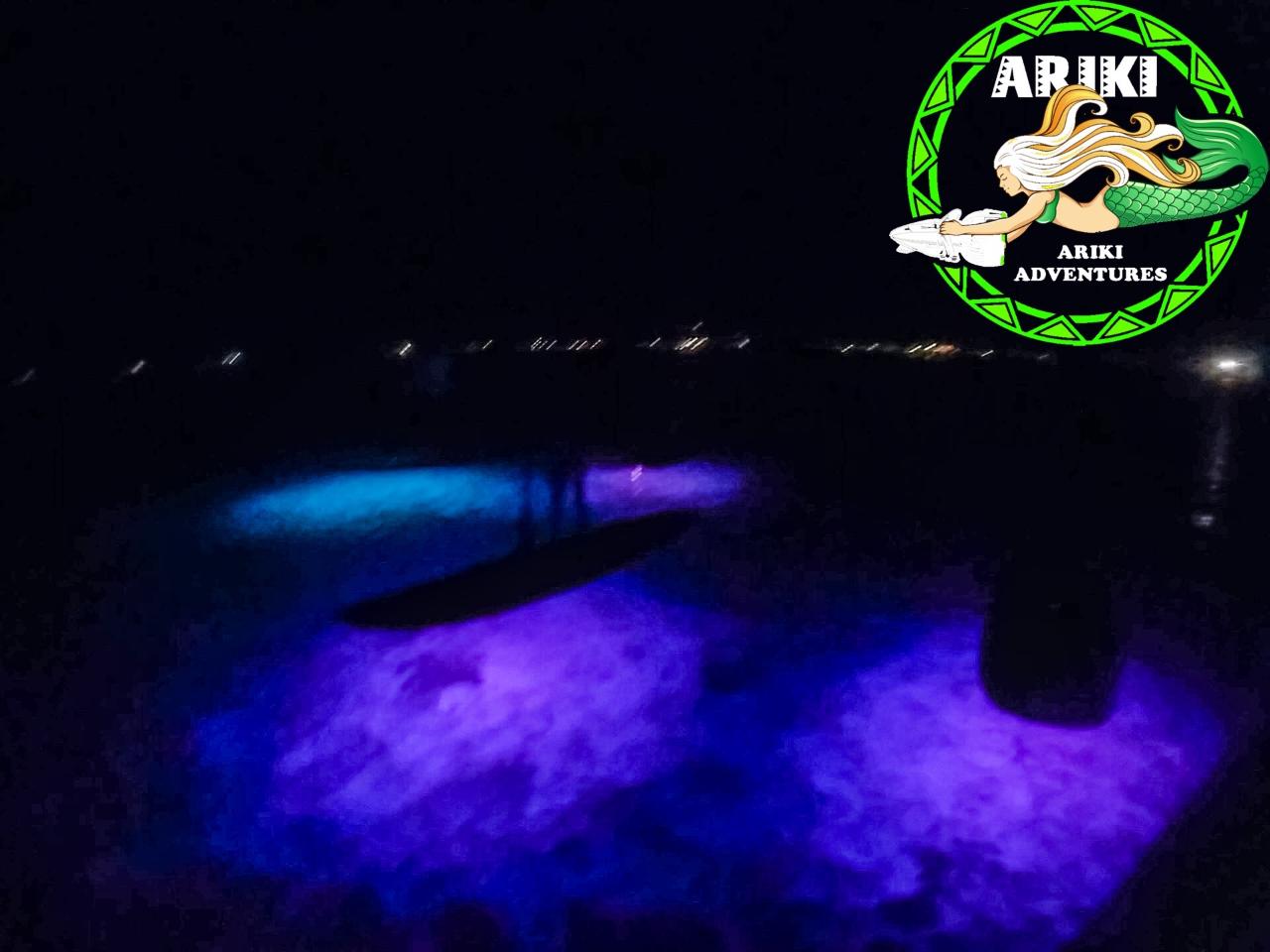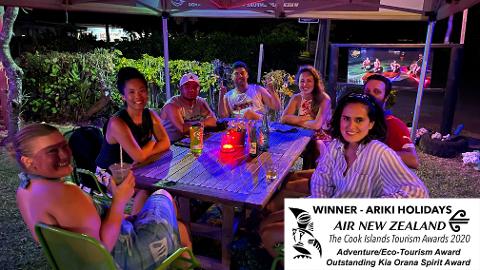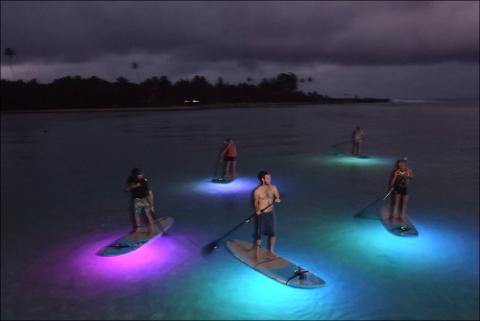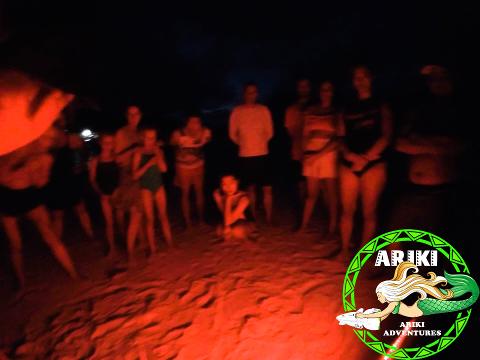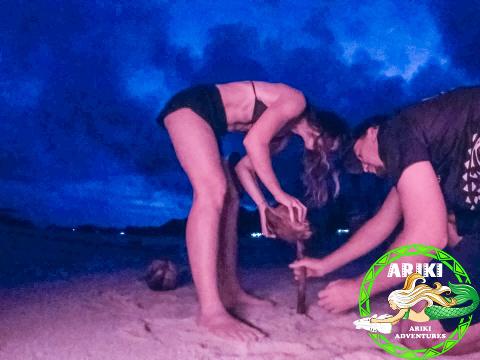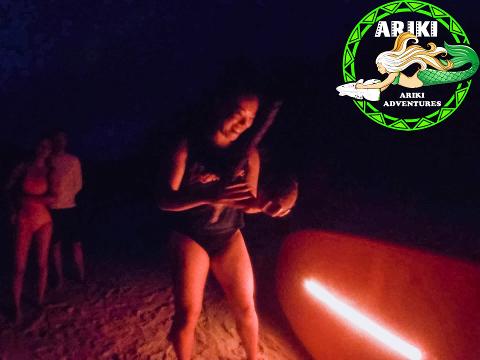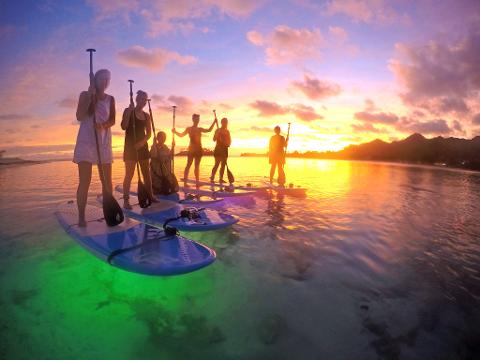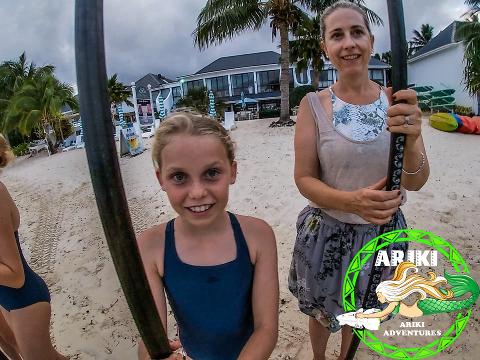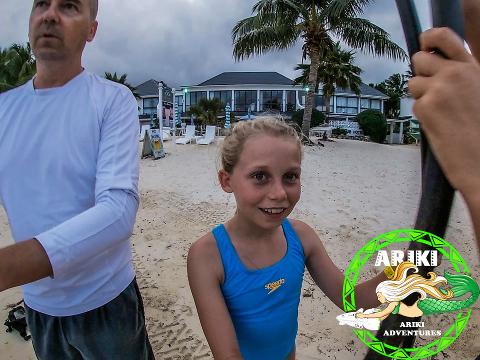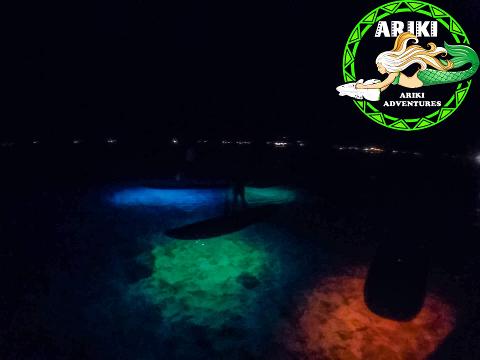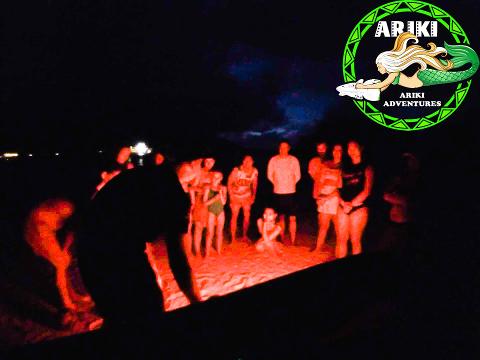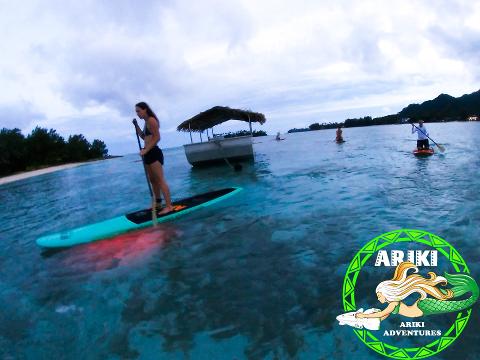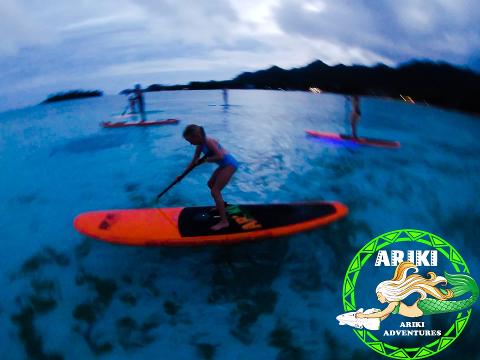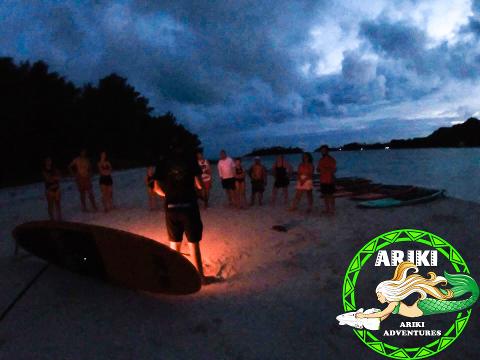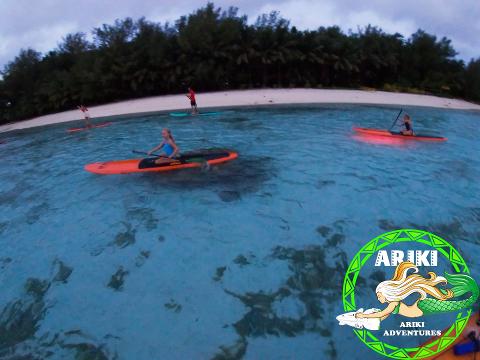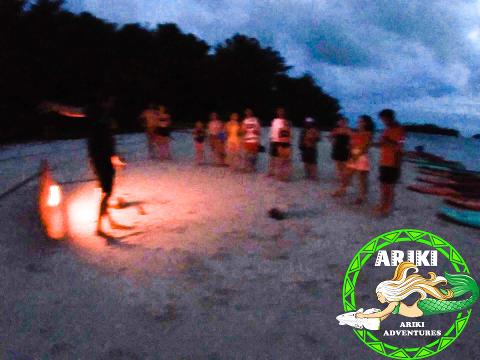 Duration: 90 Minutes (approx.)
Location: Beach front at Muri Beach Club Hotel, Nukupere Park Drive, Muri Beach, Rarotonga
Product code: NP
Ariki Night Paddle Tour
Overview:
Have you ever paddled a paddleboard at night in a lagoon? It's quite an experience cruising out in the safety of the lagoon at night on a board that is lit up by LED lights underneath it.
80% of our guests have never paddle before, and that is no problem. We teach you how to paddle so you are comfortable out on the water. Our LED lights are amazing so as the twilight fades and our lights kick in the feeling is surreal. It's a great family and friends' activity.
Our night paddles vary from group to group. We can do one or a combination of the options below.
Adventure Night Paddle: On this paddle our aim is to be a little bit more adventurous. You'll paddle out to the reef and cruise along the inside of the reef to one of the motus (islets) inside the lagoon, we may raft up so you can swim in the dark and enjoy the environment, share a ghost story or two before returning to our launch point.
Chat & Chill Night Paddle: This paddle is more of a chilled out paddle. After your instruction we head out to Koromiri where you can refine your paddle technique, we may place some games, do some SUP yoga or go for a shortened paddle into the night for a night swim. Alternately we can just chill if your groups are happy to relax and enjoy the environment.
You'll learn about our island, the habitat and what we are doing to protect this resource for future generations. As the Eco-Adventure Tourism Award Winner in 2020, you can trust that our tours are eco-friendly and that your safety is our number one priority.
Conservation & Credibility
· Air New Zealand Eco-Tourism Awards Winners 2020.
· Air New Zealand Outstanding Kia Orana Spirit Awards Winner 2020
Highlights
Learning to paddle board is easy and we teach you how a standup paddleboard is a very safe option for paddling anywhere.
Ever seen a Sea Turtle at night? Occasionally we see these majestic creatures inside the reef. It really makes the paddle special.
Night swims are always special, especially when you are looking back at the lights of Rarotonga from the darkness of the lagoon.
Night paddling is simply amazing. It's not your normal paddle activity.
What To Expect
Sample Itinerary
We meet on the beach in Muri, in front of the Muri Beach Club Hotel. Once everyone has arrived we conduct our safety briefings and size your paddle for you as well as giving you instructions on how to paddle efficiently. We then paddle on our knees over to Koromiri motu while it is still daylight and you can see what you are doing.
We are flexible from here and usually play some games while we wait for darkness to descend upon is. Depending on the paddle type we head into the lagoon and out towards the reef. We cruise along the inside of the reef enjoying the environment and looking back to the island's lights.
You are welcome to take your own underwater cameras and we post a few images on our own social media sites for you to share with friends.
If you enjoyed our Night Paddle Tours, check out our other sea scooter safaris including the Turtle and Shipwreck & Lagoon Discovery Safaris.
As an add on, we can arrange dinner for you at our café the Flying Turtle Cafe where you'll enjoy a 10% discount off all food and beverages not already on special.
COVID-19 Procedures
· Guides required to regularly wash hands
· Gear/equipment sanitized between use
· Hand sanitizer available to travellers and staff
· Practical social distancing enforced throughout experience
Important Information
Departure Point: Muri Beach, in front of the Muri Beach Club Hotel, Rarotonga, Cook Islands unless otherwise stated.
Duration: Allow 2.5-3 hours
Return Point: Returns to Muri Beach.
Inclusions:
· Individual Night Paddle board
· Safety gear, including paddleboards and leashes.
· The best Adventure Guides in the Cook Islands
Exclusions:
· Travel to/from Departure Point
Cancellation Policy
· Cancel at least 48 hours in advance to receive a full refund.
· Cancellations within 48 hours are not subject to refund unless COVID 19 related or a serious medical condition. Being hungover is not considered a serious medical condition.